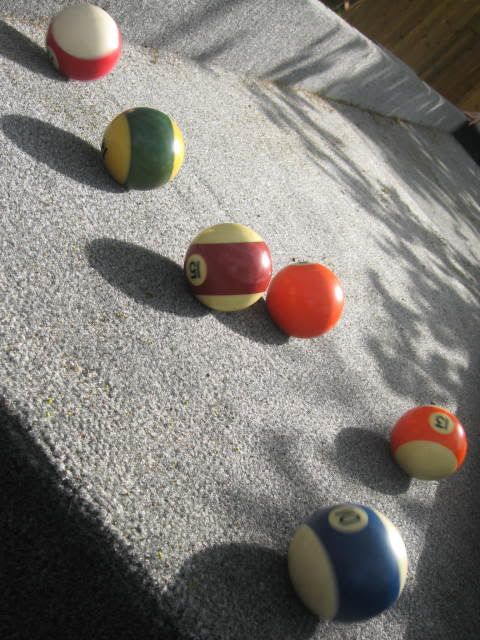 For my brother Luke's birthday, my dad and our visiting friend built a carpetball table. It's an exciting and entertaining diversion with pool balls! We had played at a family camp we've attended in the past and loved it, Luke especially. So he received a huge birthday present this year!
Your goal is to knock your opponent's balls into the hole on their end. Normally you use a cue ball to knock the others in, but since we don't have one we've been using one of the normal balls.
But before we could play, they had to build it. If you purchase one, they can cost $1,000 or more, so building saves you a lot of money!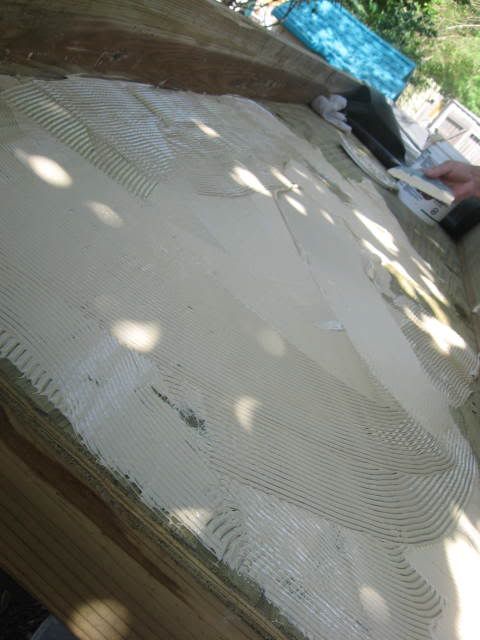 After building the frame, they glued the carpet down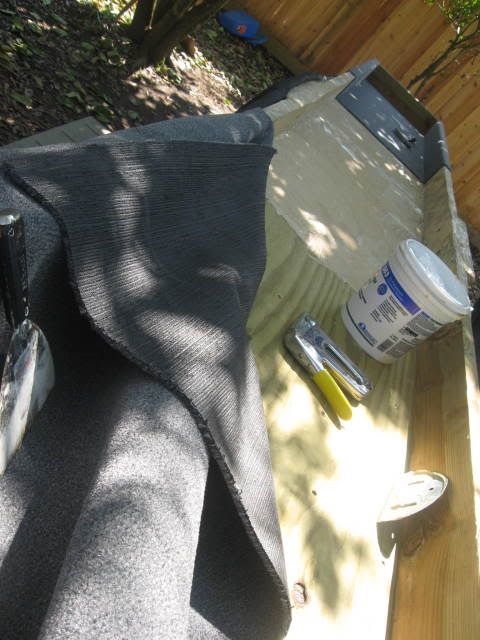 It's pretty long!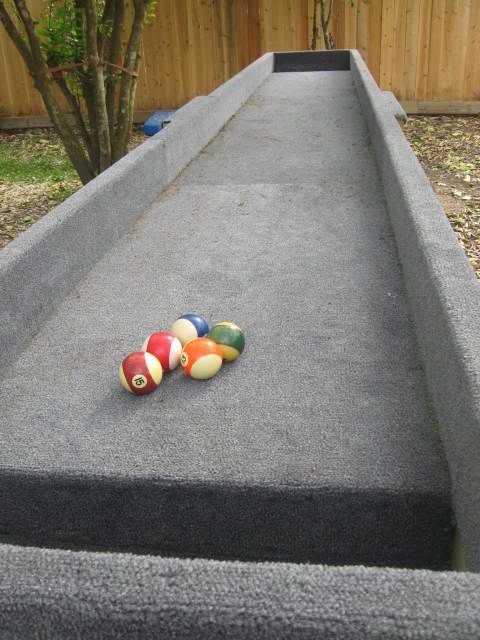 To play, set up your 5 five balls however you prefer on your side of the table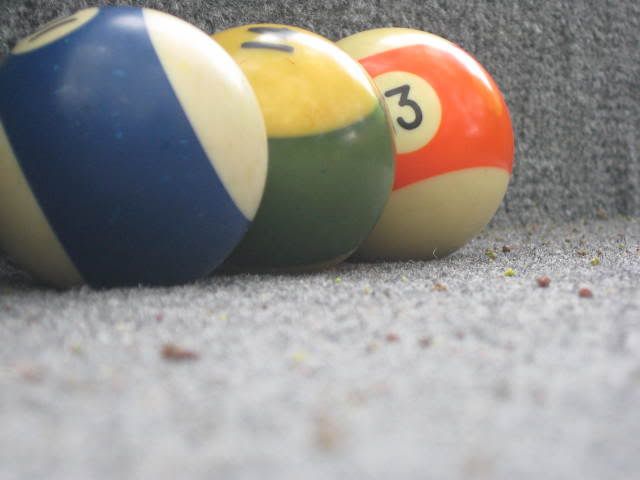 A common way is to line them up on the edge because it's more difficult to knock them into the hole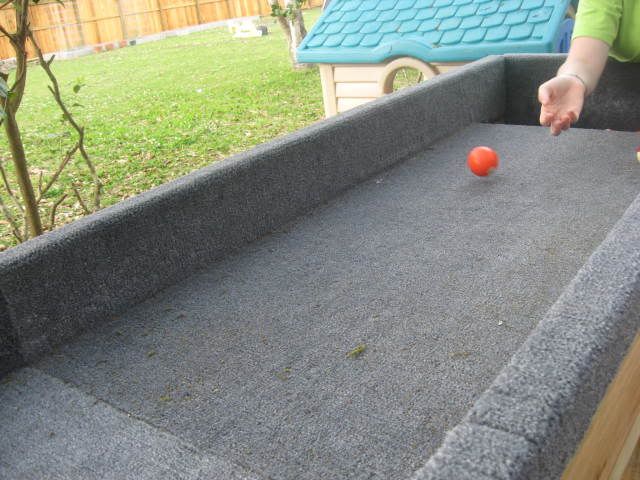 Then you roll the ball to hit your opponent's balls in!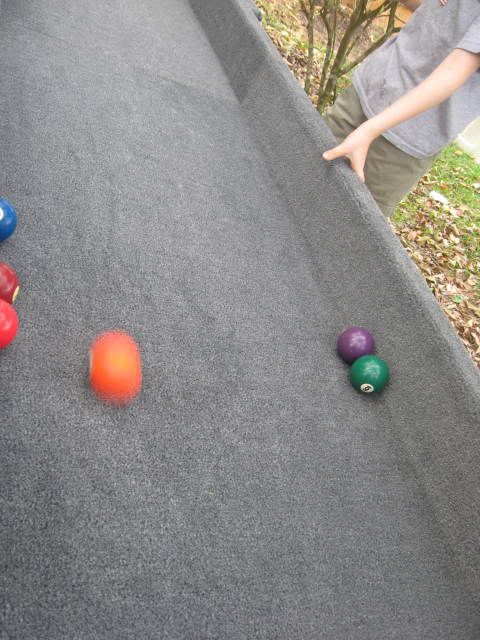 Loads of fun!!
Sorry, our table looks a little dirty in some of the pictures. Pollen has been falling from the trees over it!