Although I didn't mention it on my blog, my family just returned from an 8 day vacation. It was a fun time of resting and seeing family and friends!
On our trip we visited some friends that have a boat on a lake. Even though it rained every day except the day we left, we still had a great time boating, swimming, tubing and talking. While boating, one of the days we got caught in a storm on the way back to the dock, and sat in the pouring rain and wind, while watching the lightning strike close by. The whole time, dad just laughed! It was an interesting experience! :) In the evenings we played a lot of Catch-phrase, and now our friends are going to buy it!
After spending a few days at the lake we drove to our Granny's house. There we spent time with her, took family pictures and got to see some relatives. On the day we drove home we had the most interesting experience, which I will share in my next post. :)
Meanwhile, here are a few pictures I took at the lake.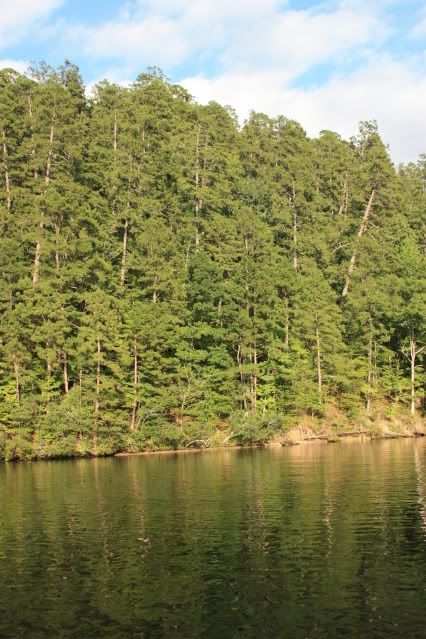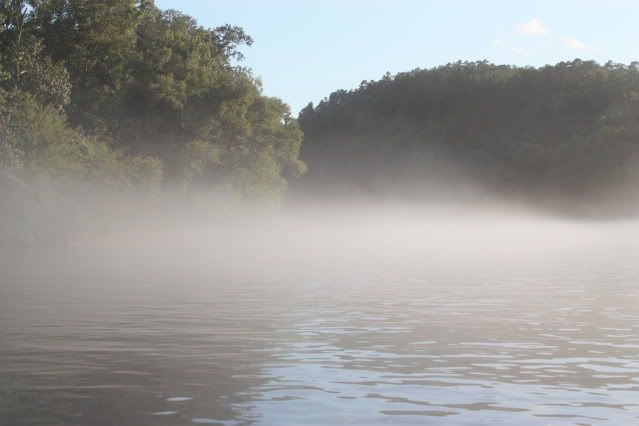 evening fog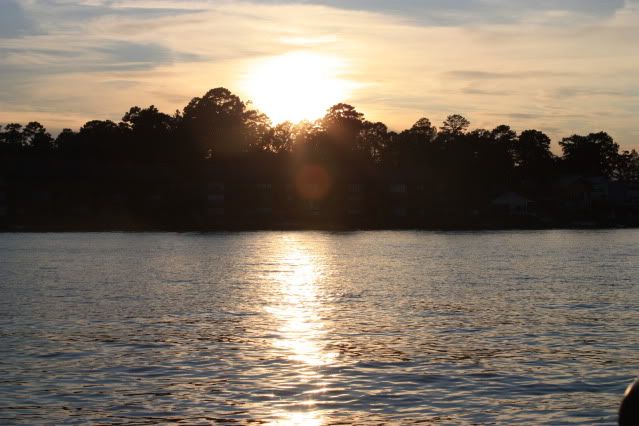 sun setting