The Creation Museum is outstanding. (And if you want to visit there as a personal suggestion you should go in the spring or fall because of the gorgeous outdoor grounds and incredible places to take pictures…from a photographer's perspective. :P) They have done a wonderful job at expressing the crucial importance of the sufficiency of Scripture. Using powerful aesthetics, animatronics, films, and contrasts in light, the Creation Museum revealed what a rejection of absolute truth ultimately leads to—hopelessness and moral decay in society. Then they turned it around to unveil glorious hope of the gospel!
There is such a vital importance in knowing and understanding the sufficiency of Scripture, but then also practically applying it to our lives. Not only does the belief in the sufficiency of Scripture build a firm foundation for a biblical worldview, but it is the essence of your view of God, man and the world. Mr. Ken Ham conveyed that "Your view or support of evolution or creation doesn't affect your salvation, but the next generation's view of Scripture."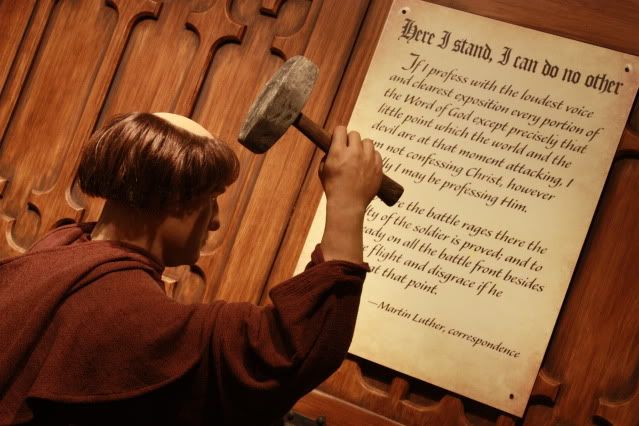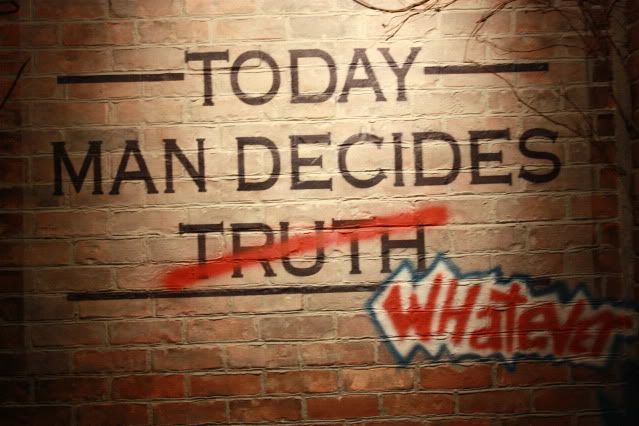 This is so true. At the creation museum I read a statistic that showed that only
44%
of born again adults believe in the existence of absolute moral truth, and only
9% of teens
do! Staggering statistics. We are living in a time where tolerance and relative truth is rampant. And we have been so influenced by our culture that often we, the Christians, don't believe that the entire Word of God is true, and that is evidenced by our lives! Ultimately this leads to weak doctrine and placing man above God, which is a highly dangerous thing to do.
In order to stand against the winds of doctrine and the philosophies that are thrown at us, we know that we need to stand on the only firm foundation—the Word of God. To do so though, we must study, mediate and memorize it, because how can we stand on it if we don't know it?
My encouragement to you is to study the Word of God. If we want to make a difference in all different arenas of life, we need to know what the Scriptures say about it. Because if we believe in the sufficiency of Scripture, we can trust that God has principles and commands in His Word that speak to every area of life and show us what is biblical.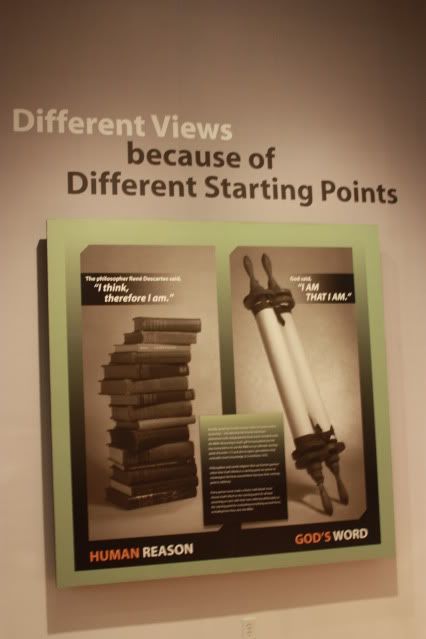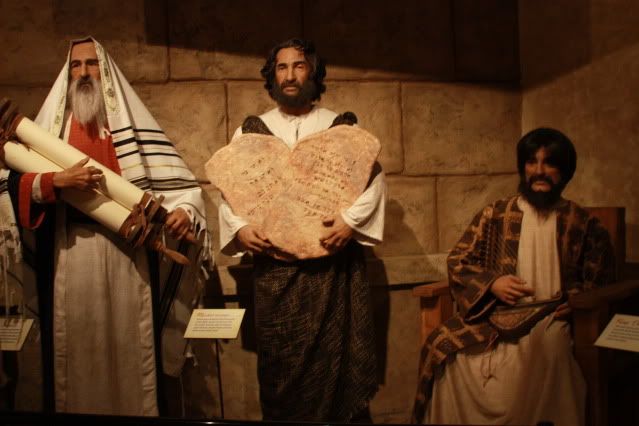 Isaiah, Moses and David

The day we went to the Creation Museum it was so windy that they closed the grounds. So we weren't able to take any family pictures on the beautiful bridge. I took this picture from a distance.
Pagoda in the midst of winter (you can see a gorgeous picture of it in the fall
here
)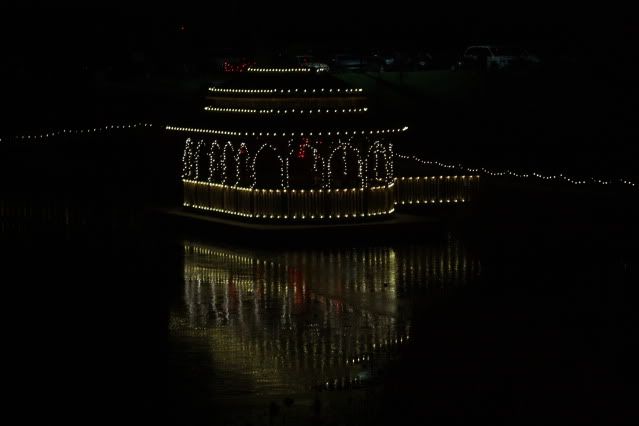 Pagoda at night

We returned to the Creation Museum another evening to visit their live nativity, and while there I took some pictures of the grounds at night.
They even had dinosaur lights!