My family recently returned from a 6 day trip to Covington, Kentucky (right outside of Cincinnati, Ohio) where we attended the
NCFIC
's
Sufficiency of Scripture conference
.
The conference was fantastic. I was blessed to spend 2 ½ days listening to dynamic speakers such as Doug Phillips, Voddie Baucham, Geoff Botkin, Paul Washer and others! It was an amazing time of hearing the truths of the sufficiency of Scripture proclaimed and applied to many different areas of life. We were about 30 minutes away from the Creation Museum and had the opportunity to go there as well!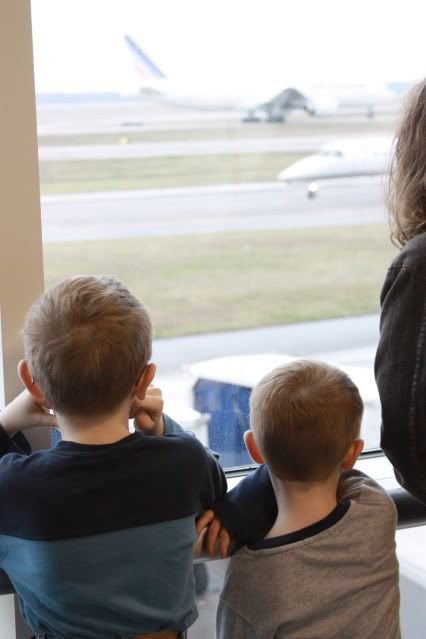 My little brothers enjoyed watching the planes land.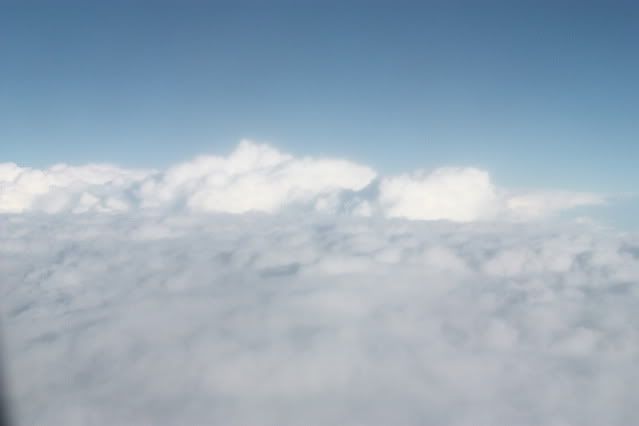 Our plane was small (46 seats I believe) but it was so fun being up in the clouds! We haven't flown in 7 years, so we loved it! And it was my youngest brother's first time to fly, so he was ecstatic!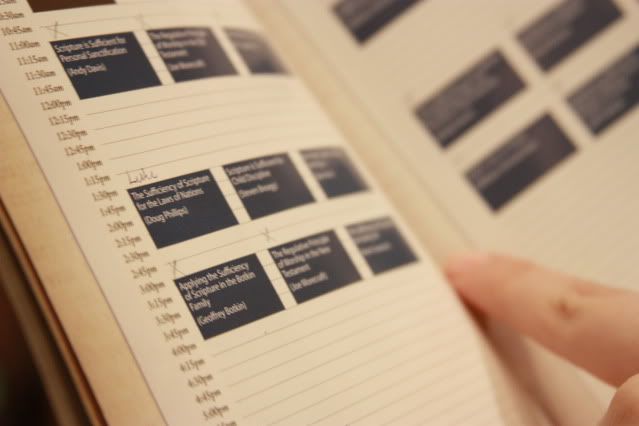 You can find pictures and a few videos from the conference at the
NCFIC blog
as well as pictures on
Mr. Phillip's
blog.