Here are some of my favorite books that I've read in the last several months or so. If you're looking for something to read, here are some great ones to get started with!
Lord Change My Attitude
James MacDonald
Through Scripture and good examples, Mr. MacDonald challenges that allowing bitterness, discontentment, rebellion and other sins in our hearts leads to spiritual deserts and inhibits our relationship with God. But he doesn't leave us there; he reminds us that we need to replace our old patterns of thinking with the opposites. Whether or not you think beforehand that you struggle with the sins of the chapters, you will find it applicable!
Humility: True Greatness
C.J. Mahaney
This short book encompasses key components to developing and cultivating a heart of humility. Mr. Mahaney aptly explains that "The real issue here is not
if
pride exists in your heart; it's
where
pride exists and
how
pride is being expressed in your life." With this foundation laid, Mr. Mahaney delves deeper the true greatness in humility.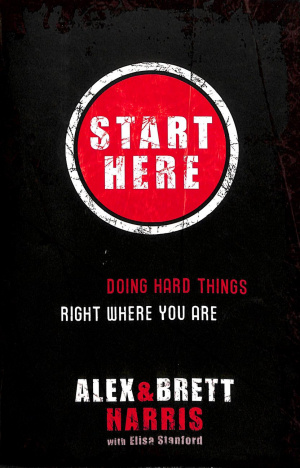 Start Here: Doing Hard Things Right Where You Are
Brett and Alex Harris
As the sequel to Do Hard Things, this book gives practicals on how to get started doing hard things right now. Additionally, it asks questions to start with to initially find out what kind of hard things you even should be doing. Whether or not you've read Do Hard Things, you should read this book!
They Found the Secret
Stories of lives of men and women used by God because they released their lives solely to the service of the Savior.
Valley of Vision: Collection of Puritan Prayers and Devotions
Filled with rich truth about God and man, these are great to imitate in your own prayer life, or to just read!
Dug Down Deep
Joshua Harris
Joshua Harris's latest book discusses the importance of studying and understanding doctrine and theology. He exerts that we're all theologians, and we are getting our theology about God somewhere, the issue is
where
. Additionally, Joshua Harris reminds not only of the importance of
knowing
the doctrine, but crucial aspect of living it out.