We just returned from a week long vacation. We drove up to Schaumburg, Illinois (right outside of Chicago) to watch my brother compete in the
National Bible Bee
! While the Bible Bee itself was only Thursday night through Saturday, we spent 3 days driving there and three driving back, spreading it out to visit some family and friends.
My brother made the top 100 in the senior division, so it was very exciting to attend the special national event. The event was incredibly well done, and so great to be a part of. It was amazing to watch the 300 kids from the different age divisions walk up to the stage to be honored for their hard work. These kids were absolutely amazing! We watched child after child, teen after teen walk up to the microphone and quote passages (many very long and difficult) absolutely perfectly. I think the 1 Peter 1:3-25 passage we heard the most, as we watched at least 5 contestants quote it in the finals, 3 of which were between the ages of 7 and 10.
I also had the opportunity to meet a fellow blogger,
Sophie
, while we were there, a contestant in the senior division of the Bible Bee. Also, at the formal dinner/closing ceremonies we got to worship with Keith and Kristyn Getty and see Doug Phillips, who we were unaware were going to be there.
What a blessing that these young people have hidden so much of God's Word in their hearts! It will reap so much reward in their lives, and God could use them in such mighty ways. It's exciting to watch, but also encouraging because if those young kids can memorize so much Scripture, I should be able to as well!
Consider participating in the Bible Bee next year. What a great way to hide God's Word in your heart, and watch many around you do the same!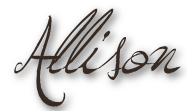 P.S. Wanna see what the Chicago Tribune said about it?
Read this article
.