If you haven't personally heard the news...
Just wanted to say that I passed my recent Psychology course, applied and was approved for graduation! I started CLEP testing when I was a junior in high school, and a year after graduating from high school I'm preparing to graduate from college.
I will graduate in September from
Thomas Edison State College
with my BA in Liberal Arts!
For those who would like to know what I'm doing next, presently I work as our church secretary, teach piano (which you probably know :) ), and am being trained to counsel at a local Crisis Pregnancy Center. I look forward to what this next semester holds as I direct my studying and learning to other areas. We never stop learning, do we? :)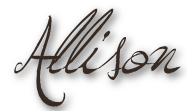 P.S. I really am trying to get a "real" post up here. I'm just having a hard time determining what kind of post I want to write.