Somewhat recently a song has come out by a group called MIKESCHAIR. I hadn't heard anything about them or by them until I heard a song by them on the radio.
"I'm not just some wandering soul
That you don't see and you don't know
Yeah, I want to believe, Jesus help me believe
That I am someone worth dying for"
I imagine it must be pretty popular because it came on frequently for a while (I don't know if it still does, haven't listened to the radio much recently). I enjoy thinking about some of the words and phrases in songs when I'm listening. So I thought, "What a great opportunity!" Consequently, I began to ponder the significance of the chorus of this song, and what it was saying. The question I want to consider is: are we worth dying for? Did Jesus really die solely for us? Isaiah explains this in an interesting way:
"I, I am he who blots out your transgressions for my own sake, and I will not remember your sins." (Isaiah 43:25)
Romans 3:25 likewise talks of how God had passed over former sins. The perfect, holy, just God did not punish all sins as they deserved. His reputation was at stake—He could not stay holy, perfect and just and yet not punish every sin. Yet God planned a perfect sacrifice before time; Christ was the humble, willing atonement for our sins.
"God put Christ forward (he sent him to die) in order to demonstrate his righteousness (or justice). ...That is the basic issue. God's righteousness is at stake. His name or reputation or honor must be vindicated. Before the cross can be for our sake, it must be for God's sake." John Piper
Because of our sin-nature, we have a tendency to be man-centered. Especially in our culture where people are told they need to have more "self-esteem". We genuinely want to encourage others that Christ died for them instead of bogging them down with theological talk that confuses and makes them feel worse. It is true that Jesus Christ died to take away our sins. It was because of our sin that He had to die. But I don't believe interpreting that to mean that we were worth dying for is an accurate assessment. In fact, I believe it is wrong.
Jesus didn't die because you were worth dying for. In fact, we were not worth it at all. As God-haters, we could not do anything to save ourselves of make us right with God, and we deserved nothing but His wrath. Yet in His great mercy, Jesus did save us. (Titus 3:4-5) But it wasn't because of our worth. He did it for Himself. He did it to obey His Father. He did it to redeem a people to Himself, for the glory of Himself.
"Do we know that God's love for us depends on a deeper love, namely, God's love for his glory? Do we know that God's passion to save sinners rests on a deeper passion, namely, God's passion to vindicate his righteousness? Do we realize that the accomplishment of our salvation does not center on us, but on God's glory? The vindication of God's glory is the

ground

of our salvation (Romans 3:25-6), and the exaltation of God's glory is the

goal

of our salvation." John Piper
If we twist salvation to declare that Jesus saved us because we were worth dying for, who gets the glory? We do! We may not say that, but in reality, that's what we believe. I highly doubt that when standing before the throne of God we'd say, "Thank you Lord that I was worth dying for!" Please be careful to guard the glory and honor that Jesus Christ alone deserves.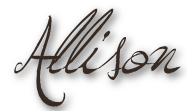 (lyrics taken from the chorus of Someone Worth Dying For)